Student Performance Roster
The process of class attendance verification has been integrated as part of the Student Performance Roster (SPF). The new roster tool was available to faculty starting Fall 2011. The SPF roster includes a new set of elements in addition to Attendance, for the assessment of student academic performance. These are: Trends, Flags, and Recommended Student Actions.
Student Performance Rosters are viewable only for classes in the current semester starting the day after the end of the first week of classes and ending at the beginning of final grade roster production. The rosters are available in the Faculty Center via One.IU and also in Canvas.
Note: While the Student Performance Roster is available for each term, the attendance verification process is only conducted for the Fall and Spring terms.
One.IU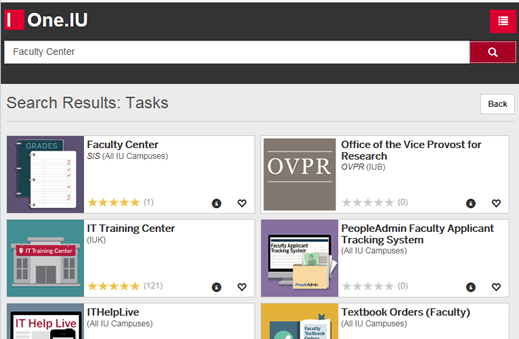 To find your rosters via One.IU, navigate to One.IU and use the search term "Faculty Center". You can also use the direct link https://one.iu.edu/task/iu/faculty-center. Click on the Start button and log in with your username and passphrase when prompted (if you're not already CAS authenticated) to be taken to your My Teaching Schedule screen.
Canvas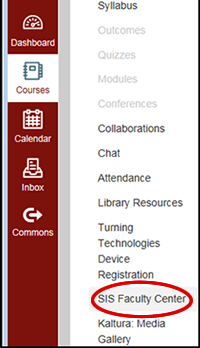 Student Performance Rosters are also available at the beginning of the second week of the Spring and Fall term through the SIS Faculty Center link in Canvas.
To access the Student Performance roster through Canvas, select your course and then click the SIS Faculty Center link on the course menu.
A page with your class information, available rosters and grade proxy functionality will be listed. Click the Student Performance Roster links on that page to open the performance rosters, or the Grade Proxy links to assign proxy or enrollment assistants.
Questions?
For any additional questions, comments, or problems you run into with the attendance verification process or the Student Performance Roster, you can e-mail the Office of the Registrar at regrrost@indiana.edu or call us at (812)855-6758 Monday through Friday until 4:30 p.m.